12/22/2017
Dummen Begonia Disease issues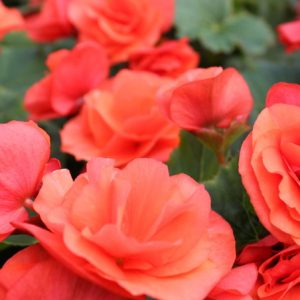 Update as of 12/22/17:
Dummen has notfied us that they are destroying ALL of their Begonia varieties from the affected South America cutting location. Propagators are now obtaining cuttings for subs from alternate sources. This will affect the amount of subs available.
It is important that customers stay in touch with us regarding the status of Begonia orders and subs available. 
12/18/2017
Order Alert: Dummen Begonias
Dummen is experiencing disease issues with their Begonia stock in South America. We have received notices from our Dummen Begonia sources (see below) that these series will not be available in 2018. Some vendors are making substitutions with similar varieties (i.e. with Begonia 'Rise Up' as a sub for N/A Solenia). Keep in mind that vendors are evaluating cuttings available for subs and may need a few days in catching up with the orders.
We urge you to closely review your Begonia orders as the revisions come in. Some vendors MAY NOT sub, and list as "Not Available". In that case, we can help find acceptable substitutions.
Sign into your WeHoP account here to view orders.
*Begonia Series affected:
As of 12/18,17, these series are affected:
*'I'Conia'
*'Solenia'
*'Unstoppable'
*'Unbelievable'
*see update above
Dummen Begonia Sources:
  *Al's Garden Center
*C. Raker & Sons
*Fessler Nursery
*MAST Young Plants
*Plug Connection
*Welby Gardens
We will get you details on how your orders are affected as soon as we have worked these through our system.
---
11/28/2017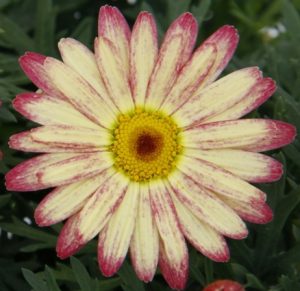 Pre-Introduction Selecta First Class Samples available 
Selecta First Class has released limited supply samples of their 2019 introductions available through Fessler Nursery.
The liners are offered in split 102's,  the geraniums in split 104's (4 x 26), and the Trixis in Lin 50 trays.  Cuttings are in limited supply so orders limited to 50 per variety per ship week.   Liners are available beginning in week 3 through week 20; subject to availability of URC's.
Shown at left: Argyranthemum LaRita Pink Lemonade
Download a color PDF of all the varieties available
Email us here for a price list.
---
11/16/2017
A new addition to the Popular "Sky" Petunia Series
Petunia Headliner Starry Sky Burgundy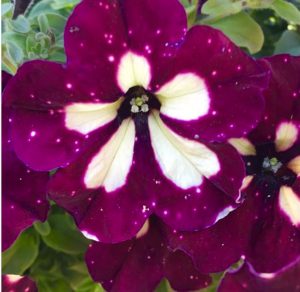 This petunia series boasts a broad range of vibrant colors with a mounding and spreading habit.
Available this 2018 season from Fessler Nursery & Mast Young Plants.
We suspect the other Selecta propagators will be carrying it, but haven't received official notice yet.
FESSLER NURSERY
Available in 102 & split 102s, ship dates being worked out now based on orders.
MAST YOUNG PLANTS
51 tray, weeks 3 – 15
same price as other premium petunia offerings.
Download a MAST Starry Sky  flyer here
---
11/2/2017

It's Fuchsia Time!
Fuchsias sell our quickly, we recommend ordering now to get your best selection and the early ship dates you need for production.
Popular Fuchsia suppliers:
Click on vendor name for current availability
Click here to view price lists  (password required)
Email us here if you need a price list sent to you.
---
10/18/2017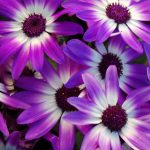 Order Senetti's now
Time is running out to order Senetti's for early Spring turns.
Find Senettis here:
*Four Star Greenhouses:
*Fessler Nursery
*Plug Connection
Click here to view price lists  (password required)
Email us here if you need a price list sent to you.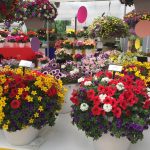 2018 Season
Now is prime time to place your orders for Spring 2018. Product sells out quickly and availability can be tight, so it's best to get orders in soon.
Account holders click here to view price lists
Email us here if you need a price list sent to you.