08/04/2015
Oregon WeHoP Rep, John Neeway, hosts informal PW Trials
This year John acquired most of the 2016 Proven Winner's & Proven Selections introductions and grew them on in his greenhouse and yard, as well as with new plants from other breeders. He's created a small trial garden along with pot and basket trials.
John's trial garden will be open this August 17-19th from 10 – 4 for viewing. If you're interested in visiting, please RSVP to John.
08/03/2015
Fessler Nursery Open House  –August 20th
Fessler Nursery Open House August 20th & later by appointment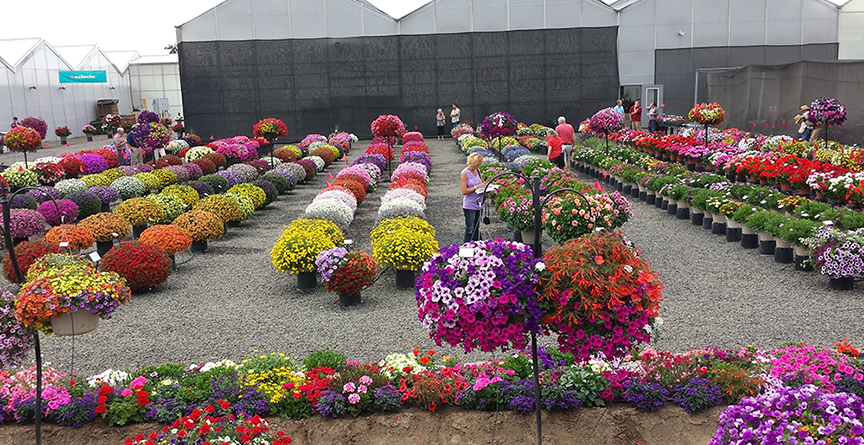 Thursday, August 20 from 8 a.m. to 3 p.m.,  Lunch and refreshments will be served at 12 p.m.
Open during the Farwest Show by appointment
Fessler Greenhouse's 11th annual open house will be held on August 20th, 2015 from 8:00-3:00. Jason Twadell, Technical Representative for Selecta and Ball FloraPlant, as well as many of the Fessler Nursery staff will be on site throughout the day to answer any cultural or technical questions.
Fessler Nursery
12666 Monitor McKee Road NE
Woodburn, OR 97071
RSVP by August 17th
Phone 503 634-2448
Email sue@fesslernursery.com
If you are unable to attend, the trials ware usually set up for two weeks. You are welcome to visit – just call ahead to make arrangements.
For more details, please visit Fessler Nursery web site
08/03/2015
Visit the Farwest Show website to register