We're excited to do business with you!  Ordering is fastest when you have a credit account with us.  To establish your credit account, print out our application and fax it to 360-344-3555.
New customers are considered "Prepaid" until credit has been approved. Some customers prefer to remain on a pre-pay status.
If you have any questions regarding WeHoP's policy or about the credit application, please email 

Aleta Baker

  or call 1-800-669-6480.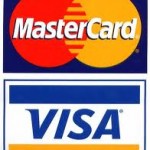 We also accept payments via VISA & MASTERCARD.
Washington State Businesses
If you are a wholesale business in Washington State, we are required to have a completed Reseller Certificate for you on file.
If we do not get a Reseller Certificate from you, then we are required to charge you sales tax.
Please fax your Reseller Permi to us at 360-344-3555)
If you have been asked to send this form to our office, click above to download a copy.
Once you have approved credit with us, then we will set up your account on Net 30 day status.

Our forms are available as a PDF (Adobe Acrobat format). If your browser does not download the Credit Application automatically, please download the free Acrobat Reader by clicking here.